THANKS TO ALL WHO ATTENDED OUR REMEMBRANCE SERVICES & BELLS OF PEACE

All Legion Memberships Must be Renewed by December 31st, 2018 - $55:00
Sorry if you missed being an Early Bird
Our Catch The Ace Progressive Lottery
Winner Week 27 Heather Delzotto $1,000.00 - Tkt # 26642, Envelope 2, Card 10 of Diamonds - Progressive Pot $17,748.00
Next Draw Friday Dec. 14 - Tickets are now on sale $5.00
Lottery License # 733346 -Click the blue logo for details.
Your support in our previous "Catch The Ace" aided Erin service clubs, Air Cadets and the Legion in its assistance to Veterans and other community needs.
All Are Welcome At Our Events
You Don't Have To Be A Legion Member
Come and Mingle With Your Friends & Neighbours
Please Check the Coming Events Page.

BECOME A LEGION VOLUNTEER
You don't have to be a member - By being a volunteer you are helping to serve the community and yourself. If interested click the photo on the left. Contact us at 519-833-7467 - 519-833-2212 or erincanadianlegion@bellnet.ca
New Photos on the Community Service Page
Facebook Fans - We are now on Facebook - Just go to the bottom of this page and click on facebook or the red poppy.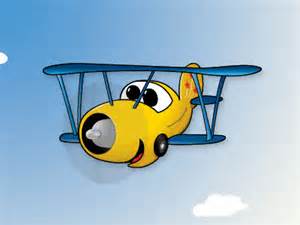 New: 2017 Picture of 242 Ross Ferguson Squadron Members on the Air Cadet Page
On the Veterans Service Page see Where The Legion Stands on the "New Veterans Charter" and the updated Application for Military Service information
please Note: Our Hours are Posted on the Branch Information page
Executive - Branch Information - Hall Rental - Veterans Service - Membership - Coming Events - Air Cadets - Community Service - Cenotaph - Supreme Sacrifice - Photo Gallery - Links
Last Update 08 Dec, 2018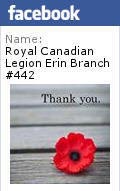 Facebook is an unregulated Social Media medium and
as such Branch 442 Erin and the Royal Canadian Legion
accept no responsibility for the comments or
Information posted on Facebook
Established 14 November 2009