Erin Legion Veterans Dinner - Saturday November 4th - Featuring Sergeant Wilson's Airforce Show
Tickets now Available - See Coming Events Page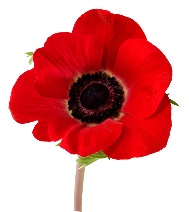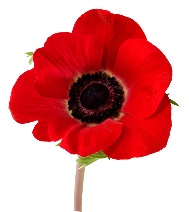 There is a change to the Erin Legion Ecumenical Church Service on Sunday November 5th. The Erin Legion Service will now be held at the Erin Community Centre 2000 Theatre Room beginning at 12:00 pm with a light lunch to follow at the Erin Legion.
All Are Welcome At Our Events
You Don't Have To Be A Legion Member
Come and Mingle With Your Friends & Neighbours
Please Check the Coming Events Page.
Bookkeeper / Treasurer Required at the Royal Canadian Legion Branch 442 Erin ON
Working with Quick Books. Dealing with Payroll, Reconciliation reports,
Profit & Loss, Balance sheets ETC; present financial report at Executive and General Meetings
8-12 hours per week, schedule is flexible. If interested please call 519-833-7467 or email your resume to
erincanadianlegion <erincanadianlegion@bellnet.ca>
New Photos on the Community Service Page
Facebook Fans - We are now on Facebook - Just go to the bottom of this page and click on facebook or the red poppy.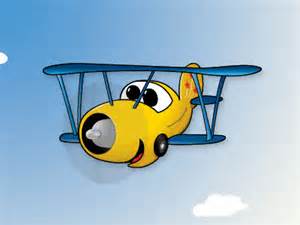 New: 2017 Picture of 242 Ross Ferguson Squadron Members on the Air Cadet Page
On the Veterans Service Page see Where The Legion Stands on the "New Veterans Charter" and the updated Application for Military Service information
please Note: Our Hours are Posted on the Branch Information page
Executive - Branch Information - Hall Rental - Veterans Service - Membership - Coming Events - Air Cadets - Community Service - Cenotaph - Supreme Sacrifice - Photo Gallery - Links
Last Update 19 October, 2017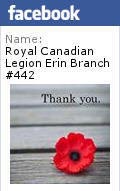 Facebook is an unregulated Social Media medium and
as such Branch 442 Erin and the Royal Canadian Legion
accept no responsibility for the comments or
Information posted on Facebook
Established 14 November 2009